Hi Everyone!
Tonight I am writing about this past week on the NutriSystem diet. I failed to take any pictures during this week of the food I ate, but I really should do so! 🙁
This time I will mention a few things I really actually LIKE to eat that are NutriSystem foods. Some of them surprised me even!
Sadly, I have to report I didn't lose any weight this week. Then again I was lucky and didn't gain any either.
I will be upfront now that while I ate relatively carefully yesterday at our family Easter celebration, I didn't do the best and did not stick to plan. Still, no loss or gain and I weighed myself first thing yesterday morning and first thing this morning. Not sure what's up with that, but we'll see about next week.
I need to badly amp up my exercise, blargh, that will likely help.
I did also deviate from the plan as a couple of nights I wasn't in the mood for a dessert after everything else I'd eaten. I usually finish off the day with another serving of baby carrots and if I am not hungry before bed or in the mood for a treat I skip dessert. I'm not sure if that is a bad thing or not…
So! Some of my favorite NutriSystem foods. Mind you, I forgot to take pics… so these are from the NutriSystem site.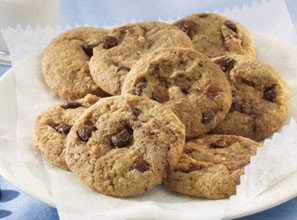 Chocolate Chip Cookies:
I'll admit I am not a HUGE fan of crunchy cookies. I like Oreos… but they have to be dipped into milk so that they're sort. Still, these cookies were good for a crunchy cookie. I should have had them with enough milk to be a power fuel.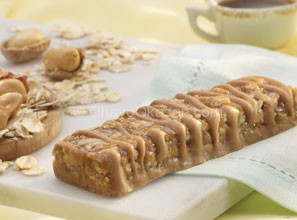 Peanut Butter Granola Bar:
Not a huge peanut butter fan, but I actually really like this one. Just the right level of peanut butter that it doesn't overpower things. Thank goodness!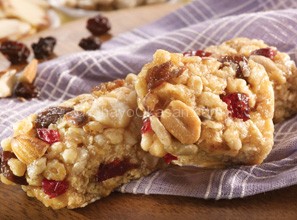 This one probably comes as a surprise, considering that I don't usually do raisins or cranberries. I LOVE this bar! No seriously, even with the chunks of dry fruit here, which are small enough pieces that they don't bother my texture issues, I love this! The crunchiness of the nuts really helps.
I also have to say that I like ever Nutrisystem Pizza that I've tried so far, and the Vanilla shakes on the regular plan blended with ice cubes, and using OJ (smart carb) makes an AMAZING freaking orange smoothie! I am considering using the chocolate ones with some coffee and ice to make a Diet worthy Blended Coffee.. yummy. I'll h ave to let you know how that goes!
Since I had two more of the awful Chicken Alfredo I gave it another chance, it was still too yucky for me to handle so it went in the trash. >.>
Lots of veggies still! Broccoli, Spinach, Carrots and Mushrooms are all my friends right now. I made sure that before I ate anything junky foody on Easter at my parents place I had a serving (1 cup) of baby carrots, and I made sure to keep reaching for more too.
I have to admit it's a little hard to remind myself just how darn often I have to eat!
My day is supposed to look like this:
Breakfast:
NutriSystem food
Power Fuel
Smart Carb
Snack:
Lunch:
NutriSystem Food
Power Fuel
Smart Carb
Snack:
Dinner:
NutriSystem Food
Power Fuel
Smart Carb
On top of that at least 8 – 8oz cups or water or some other no calorie beverage and at least 4 servings of vegetables. @_@ It just seems like a NUTSO ammt of food, and it is. It's about making wise choices and learning serving sizes for sure.
Since I have literature and guides and things to really help me out, it's a little easier for me at times. Still, our being overweight didn't happen in a couple of weeks, so it's not going to magically only take two weeks to get us into good habits for the rest of our lives. You know?