Disclaimer: None of these pictures are mine. They are from the respective websites that have the recipes I am linking too.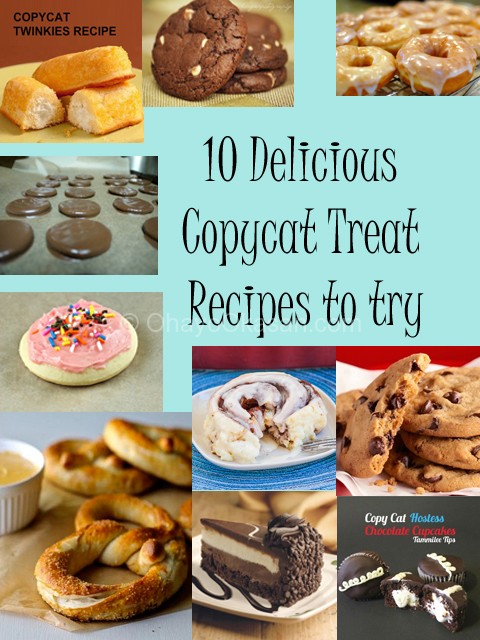 I scoured pinterest for recipes that looks good for treats I like. There had to be a way to make things I want, without wondering what is in them. You know, ingredients you can't pronounce and all that?
Here are ten delicious looking copycat treat recipes of foods I like for you to try out. Enjoy!

1. Thin Mint via Budget Savvy Diva. 2. Twinkie Copycat via Savings Mania. 3. Lofthouse Frosted Sugar Cookie via Authentic Suburban Gourmet. 4. Auntie Annes Pretzels via Foodie Tale.

5. Subway Chocolate White Chocolate Chip Cookies via Ksayer Photography. 6. Krispy Kreme Original Glazed Donuts via The 350 Degree Oven. 7. Hostess Chocolate Cupcakes via Tammilee Tips. 8. Cinnabon Cinnamon Rolls via Jo Cooks.


9. Olive Garden Black Tie Mousse Cake via Olive Garden At Home on Blogspot. 10. Otis Spunkmeyer Cookies via Pinterest*.
* – This Pinterest links to a blog that hasn't been updated to awhile and with no recipe, however the Pinterest pin itself is the recipe.