Disclaimer: This is a sponsored post written on behalf of Blog Dash and Takumi Japan. Meaning compensation was gained for writing of this post. 
At Japan Week last weekend in New York, Takumi Japan was on hand to share some awesome products from some of Japan's small businesses and artisans. Takumi a project whose goal is to share the thriving Japanese small business community to new and exciting markets. They seek to share traditions, designs and the craftsmanship of Japanese artisans and craftsmen.
As you know I am big into Japanese culture. The art, the language, the people, the history! So news of Takumi Japan attending Japan Week was exciting.
Takumi literally translates to 'artisan.' This group brought over small crafts and designs companies to showcase their products to help represent the quality of goods, arts, and crafts that Japanese artisans have created.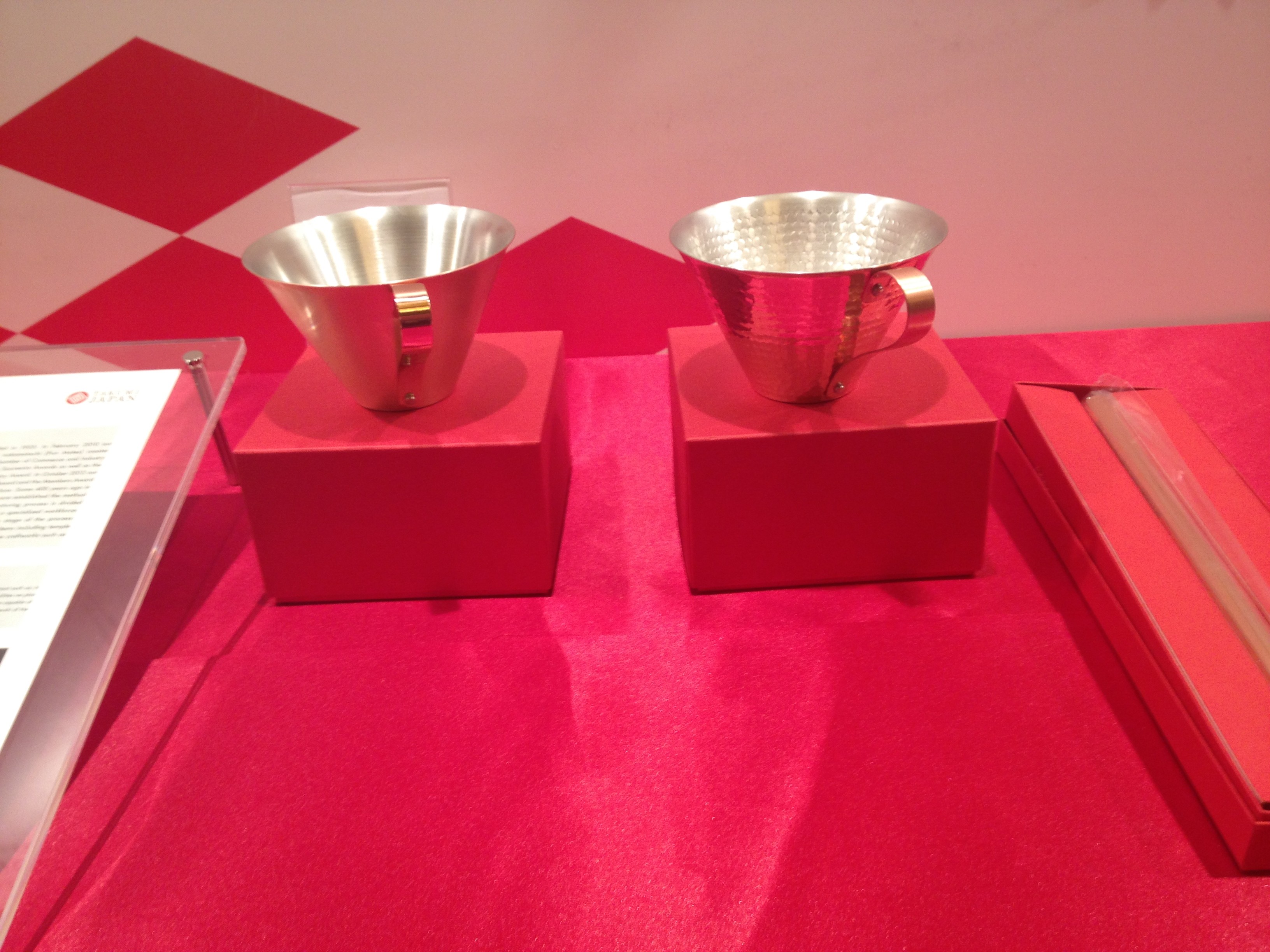 Takumi Japan presented items hand-crafted from glass, metal and wood, as well as made from beautiful fabrics. They introduced Japanese traditions, techniques, designs, flavors and other characters unique to Japan with their inclusion of these items in Japan Week this year.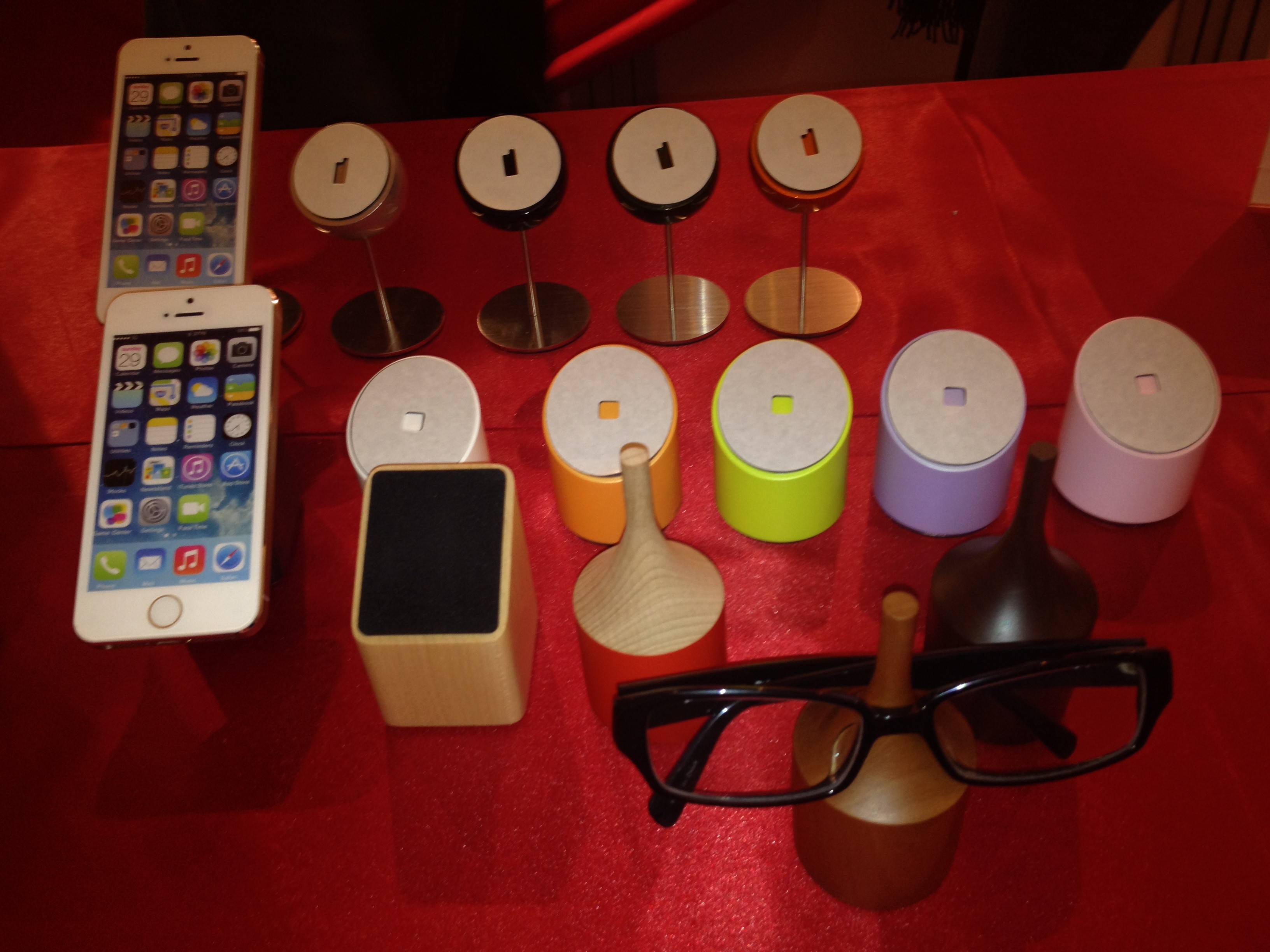 The above shown items are wood + metal made by Mimatsu Craft Ltd. Mimatsu is located in the Saga prefecture of Japan and has been around since 1972.
As you can see they made the above shown Mobile Phone Catcher and Glasses Place that Takumi Japan showed at Japan Week NY from March 6 – 8th.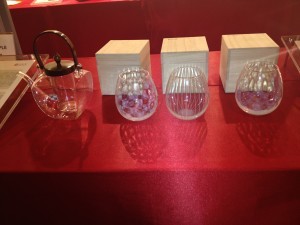 They also shared Hirota Glass Co./ Ltd's beautiful Karai Series of glasses. These glasses are meant to resemble a tender and elegant flower bud. The milk color and softness is a blast from the past as it was popular during the Taisho period and was reproduced here with the milkly 'burning-out' technique. The glass is hand made, and the special elements described below make these glasses soothing to look at as well as beautiful.
These are perfect for drinks that are aromatic, like wine and Japanese plum wine.
All of Hirota's products are made of Soda Glass, which is far more scratch resistant than crystal glass.
You can also see in the puicture about the square shaped pot of sorts. This is called a Chirori Urushi, and is a container made for warm drinks made of heat resistant glass that is hand blown one by one.
Takumi Japan continues to work with a great deal of talented artisans and craftsmen and I hope that they will be seen again at Japan Week in the future.
Are there any items that were shown at Japan Week that you would be interested in having in your house?
Disclaimer 2: This is a sponsored post on behalf of Blog Dash and Takumi Japan.