This past week has been a very busy package week. Just the last four days even! I love happy mail calls, much better than just bills. Though I did also get W2's yesterday and got taxes filed.
First up our one package that was damaged by UPS. Thankfully what's INSIDE the package didn't get damaged in the slightest. This package showed up Monday. Woo!
Can you guess what it is?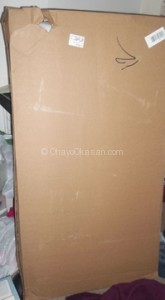 No?? It's a crib mattress for Risi!! YAY! Not just any crib mattress either, it's the super awesome Lightweight Organic Cotton 2-stage crib mattress from NaturePedic! I'll be reviewing this mattress in a few weeks here. Yes!
From there I have three packages from Newman's Own Organics, one from Orb Factory, one from Almondina, and finally one that I've been waiting on for almost two months. The last of the plush Sisi asked for for Christmas! That's the small one on top. The last four came today.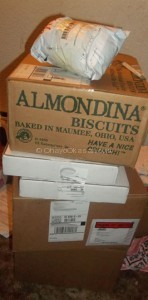 I will be reviewing everything above aside from the Pokemon plush. So I'm going to be a busy gal over the next few weeks.
I love happy mail!
Did you get any exciting packages this week?