It's finally here! My 2013 Holiday Gift Guide Giveaway!! YAYYY!!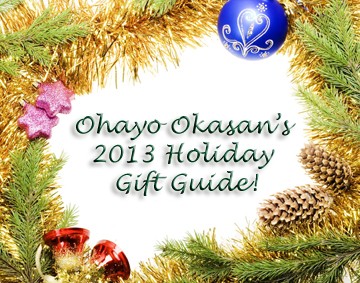 I would like to thank our absolutely WONDERFUL sponsors for working with me this holiday season and being very understanding on the delays caused by pregnancy complications, labor and delivery, as well as having a newborn and then four older children as well during this busy holiday season. I appreciate all of you for allowing me to work with your companies this year!!

All reviews for my holiday gift guide products can be located by simply checking them out right there at that link <-!
Now then, you can enter the giveaway below and please spread the word! I would love to give many people the chance to win. One lucky winner in the US 18+ will win the prizes from our sponsors!