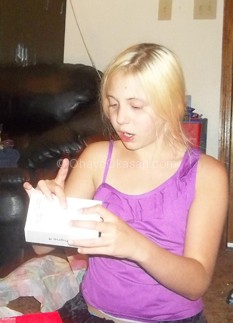 Of course this post is late, I guess it wouldn't really be me if it wasn't late to some degree. Between Aussie's birthday (24th of August), Sisi's birthday (25th of August), back to school (September 3rd!) and then Kat's birthday (September 14th!) it's been a busy busy busy time over here!
In fact we haven't actually even had a family (aka those that live in the house) party just yet for Kat!
Sisi had hers at a local indoor water park (sadly the outdoor water park just about a mile from home closed down a few years ago, 🙁 I so badly wanted to get the kids season passes there this summer, only to find out it wasn't opening ever again!) and then her choice of dinner (Chinese buffet.) On the actual date of her birthday of course, so that was lovely.
We were going to have a party at my parents' house with other family members for Sis and Aussie (for his birthday we went out to dinner, and he counts going to the water slide as a party type thing? I dunno, XD) but that kept falling through for one reason or another.
Anyway… Sisi is 10 now!! WOAH! Can you believe it?! Another one in the double digits, I can still remember the day she was born oh so vividly. Hard not to remember something like that after a couple months on bed rest. Sis has always been my impatient one, she wanted to be born NOW and even during her labor she was impatient! I didn't even have a doctor in the room and went from one nurse (who  had just stepped out in the hall to go check on someone else) asking "Do you see anything?" when I proclaimed "she's pushing!" to the first nurse, only for that first nurse to go "No.. oh wait! The head!" they barely had time to get gloves on to catch Sis at that point!
Of course I was in the most awesome position ever possible. On my hands and knees wearing absolutely nothing, nope not even slipper socks because I needed everything off, NOW! just a couple minutes before she came pushing herself into the world.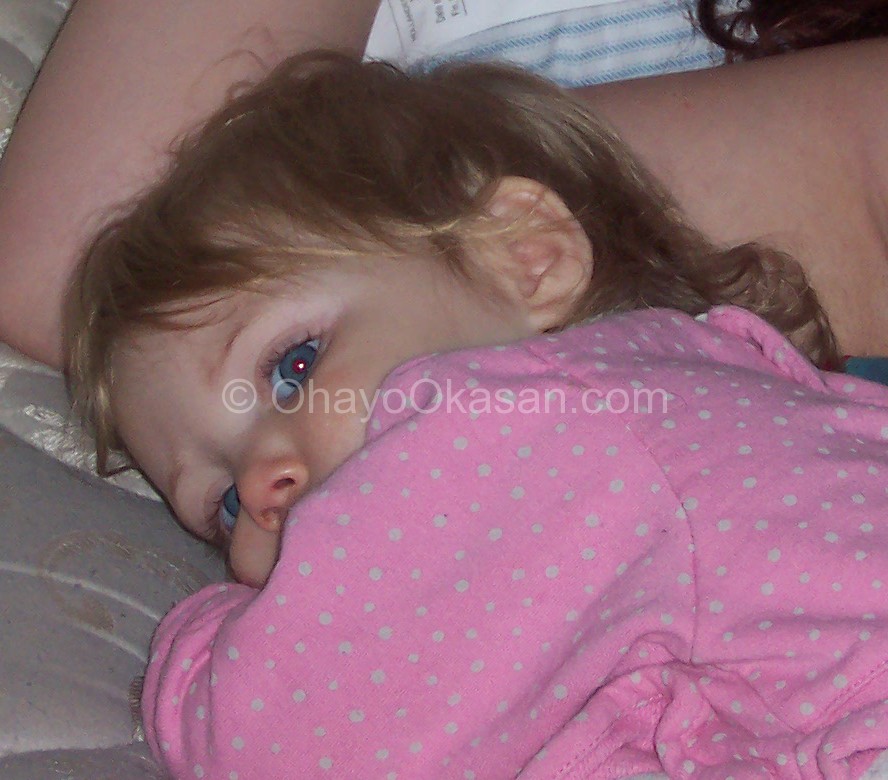 Sadly, I can't figure out which folder (so disorganized me!) that I have the very few baby pictures of Sisi in. I only have ones from about 4 months, and then a couple from a little later. 🙁  In the picture above she is about 13 1/2 months old. *sigh*
Anyway. She had a great day, and got some great presents too!
Happy Happy Birthday baby-bear!!
Now… stop growing up! D:
😉