Let's face it, lots of people are unhappy with their bodies. While I am not happy with many aspects of my body (and yes I am working on that) my boobs are the part that I am the most uncomfortable about having.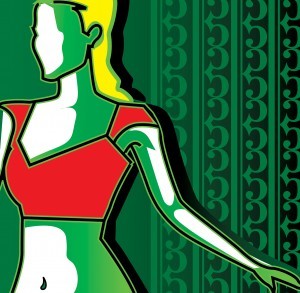 At times, I've considered getting them completely removed due to my discomfort in their very existence! I've considered it more in the past year than I have ever before… and I'm not really sure what to do about it.
When I was 12 almost 13 my body exploded!! I went from stick straight and thin with no boobs to getting hips and a C-cup in a month and a half.
It was painful, frustrating, and absolutely embarrassing and isolating!
Boys at school stared and made rude comments, girls started hating me and accusing me of stuffing my bras, and my own family tortured me over my newly developed womanly body.
Yes, you read that right. Even my own family gave me a hard time. My oldest sister (3 years older) at the time was big (body sized) but smaller chested. My mom wasn't really around all too much (she had a job, was in school, and had a boyfriend), leaving my two younger siblings going happily along with my older sisters jealousy and hate.
If I stood up straight they told me I was being a slut, and to stop 'thrusting my boobs out!' So I quickly learned to slouch my shoulders and curl inwards a bit to hide.
If my sister was feeling particularly cruel she would take my moms sewing pins and needles and chase me around the apartment because she wanted to 'pop' my breasts because they were 'fake.'
When I first entered high school I was a E cup, girls who disliked my chest in middle school now hated me even more and threatened to beat me up if I even so much as walked 'too close' to their boyfriends.
I heard comments from those in grades older than me that I needed better fitting clothes and I really needed to stop (yet again) 'stuffing' my bra.
Older men loved to stare, whistle, throw cat calls, and would even straight out tell me 'you have wonderful tits.' Yes, even when I was 14 years old.
Far too many boyfriends have considered foreplay to be 'let's play with her boobs until we're ready to go for it!' and that's it…
They've been described as: Delicious, yummy, chewable, awesome, perfect, unbelievably NOT fake.
They're the most commented on part of me as a person and… I hate it!
It's gotten to the point that I don't want ANYONE to touch them, but me. They don't make me feel good when anyone plays with them, the attention they get does not make me feel sexy, and they're not even good for what nature intended them to do!
Yes, that's right, I never managed to breastfeed any of my four kids. I tried, trust me I did. I had lactation consultant after lactation consultant tell me that if I WANTED to actually do it, I COULD do it.
Kat was dangerously losing weight in my attempt to try and feed her to the point where her doctor gave me formula so she didn't starve. We had latch issues, and I never produced enough. I tried with each of the kids and failed every damn time. But after the first time, I didn't let me break my heart near as much.
So not only are they large, overly sexualized, and uncomfortable (they cause a fair bit of back strain.) They're completely useless for feeding children.
If it wouldn't completely throw off my body shape, I'd just get them removed and call it over with. Even if that would cause me even more attention for then being 'some kind of freak,' I'm sure.
I'll never win.