I would like to take a moment to introduce everyone to the company Glass Dharma and their wonderful range of Glass Straws.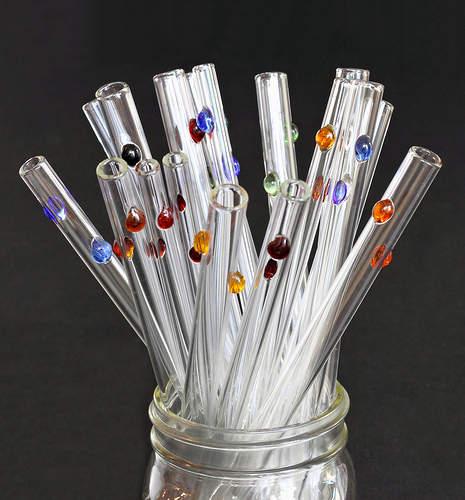 I love using straws for my drinks, but I hate the taste of plastic straws and I worry about the overuse of plastic and what they may mean for our health. So these straws are a wonderful addition to our home.
I was fortunate to get selected to sample 4 different straws from Glass Dharma!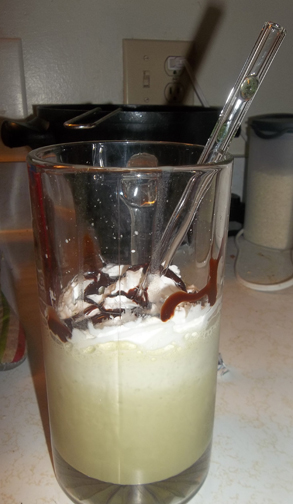 The straw you see above is a 'decorative dots' straw, with green dots. I thought it would look perfect with Sisi's homemade Green Tea 'Frappucino.' The colors work well together and it is the perfect thickness to be used for a blended drink.
What do I mean by 'thickness'?? Well, Glass Dharma straws come in four different opening widths so you can drink your favorite beverages with them!
For Bubble Tea drinkers, there is a 14mm!
For Smoothie lovers there is the 12mm!
For Ice Tea there is the 9.5mm!
and finally the 'sipper' which is a sweet little 7mm!
The straw featured above in Sisi's drink is actually a 9″ long by 9.5mm Ice Tea straw and it still does great for frappucinos. 🙂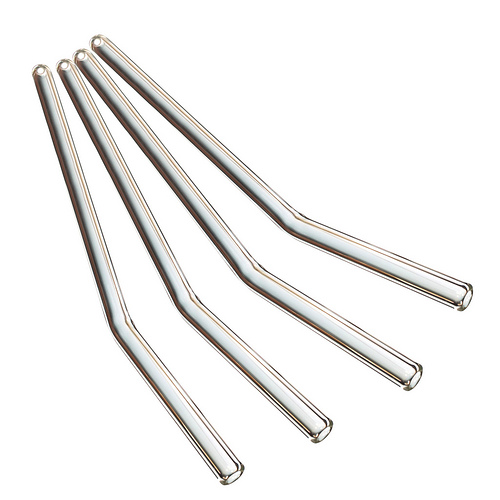 They also have slightly bent straws that they call 'beautiful bends' I received one of these straws, but sadly it broke the first day I used it when my cup jumped out of my hands (oddly too, I was turning away from the fridge and PEW! it jumped and landed on the floor) and it shattered upon impact. 🙁
Thankfully Glass Dharma offers a LIFETIME Guarantee against these straws breaking. Now no no no they are not claiming these straws to be unbreakable, they are completely willing to send you a replacement in case for some reason one of your straws does break.
Like in my case… where the cup and straw decided to leap from my hand. D:
Anywho…
Aside from my unfortunate accident with my bended straw, I am absolutely loving our Glass Dharma straws, and am considering getting a bunch so I never have to buy plastic disposable straws again!
How would YOU like to try Glass Dharma straws for yourself?
By entering the giveaway below you have the chance to win a $25 credit to Glass Dharma so you can pick out your OWN straw(s) to try!
Disclosure: I was not financially compensated for this post. I received a sample of the product for review purposes as part of a Karma Media Team campaign. The opinions are my own, based on my personal experience with the product.