It's good to know the names of foods and things if you are ordering in a different language, or impress the waiter/ess at the Japanese restaurant you may like to go to. So I've complied a list here of names of some foods in Japanese!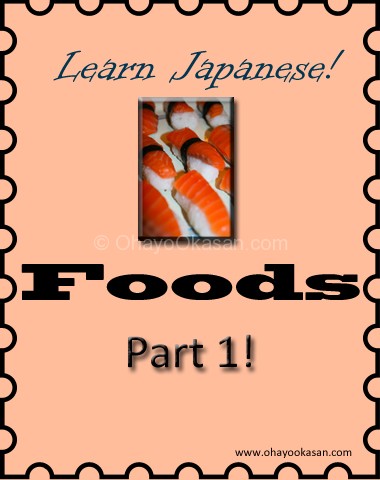 Now… this wont be a complete list, as that would take awhile, but this is part one! So… Look forward to more down the line!
This time, we'll do some meats and seafoods!
| English | Japanese |
| --- | --- |
| Beef | Gyuuniku |
| Chicken | Toriniku |
| Lamb | Ramu |
| Pork | Butaniku |
| Rib | Bara |
| Rye | Rai |
| Cod | Tara |
| Code Roe | Tarako |
| Crab | Kani |
| Artificial Crab | Kanikama |
| Eel | Unagii |
| Halibut | Hirame |
| Octopus | Tako |
| Oyster | Kaki |
| Shrimp/Prawns | Ebi |
| Rainbow Trout | Nijimasu |
| Salmon | Sake |
| Trout | Ayu |