Lisi has been wanting a night light off and on for awhile, I'm  not really 100% sure why.. because she's never really had issues being afraid of the dark. But she decided she would like to be able to see better to get to the bathroom and back. So it was a great thing that we got to review this adorable night light!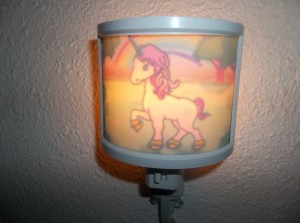 Introducing Vizardz designer night lights!
Well they don't only offer night lights, they also offer light boxes and ornaments as well.
Directly from them, this is some information on a 2.5 picture:
What is 2.5D Picture?
2.5D pictures combine a three-dimensional topography with your two-dimensional digital photographs and images. This combination adds depth, texture, and contrast to breathe life into your ordinary photos. When light is applied to a Vizardz 2.5D picture, the stunning beauty of our technique is demonstrated, rendering the image in 3D. These 2.5D pictures are available as Night Lights, Ornaments, and Light Boxes. With so many ways to see your photos come to life, why not hold your memories today?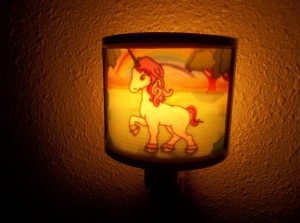 Vizardz just partnered up with a Boston based artist and designer for their new J.West collection of nightlights. Using his art and their technology they have new absolutely adorable nightlights available!
Now I had a little trouble getting this nightlight to work. No not because of anything wrong with the nightlight, but because 98% of ALL The outlets in this house are in upside down, and the plates over them are sealed around the edges so I can't do anything about it.
Right now I have Lisi's plugged into an extension cord that I have held up against the wall so that it's up high enough to actually manage.
Anyway, Lisi absolutely loves the night light, and I took a picture of her smiling right next to it but it came out absolutely awful. Quality wise, not that Lisi looks terrible.
She uses this nightlight every night now, and I'm glad she feels more comfortable at night having it in her room. I love the quality and how cute it is! They also offer nightlights custom made to your pictures, but right now we're focusing on the awesome J.West collection! Whiiich…
One lucky reader will win one nightlight of their choice from the collection!! YAY!
Just enter on the Rafflecopter below!
a Rafflecopter giveaway