Sticker Hub is another cool company I want to introduce you to!
Not only can you pick out awesome stickers from their own wide variety of stickers, and trust me they have an awful lot of them, you can design your own stickers using your own images! Imagine stickers of your kids, pets, or anything else you want to make a sticker of. Stickers for your business? Awesome!
They also have heat transfers and wall stickers for your pleasure to.
Of course you can design your own stickers, like I said, in all sorts of shapes and designs with 5 different materials.
I kind of didn't pay the largest amount of attention when I was sorta designing my stickers. I wasn't 100% sure I was going to be picked to review stickers either, but I was so excited when these showed up at my door it was like a toddler at Christmas! Yes, I am easily thrilled with things done with my own art.
Not only that, but they're vinyl stickers and of great quality. Look at them! Doesn't she just look so awesome? I love to touch these but still haven't decided what to do with great big stickers such as these just yet. I guess it doesn't matter too much, but I think one would be perfect just slipped into a clear binder and used that way. 😉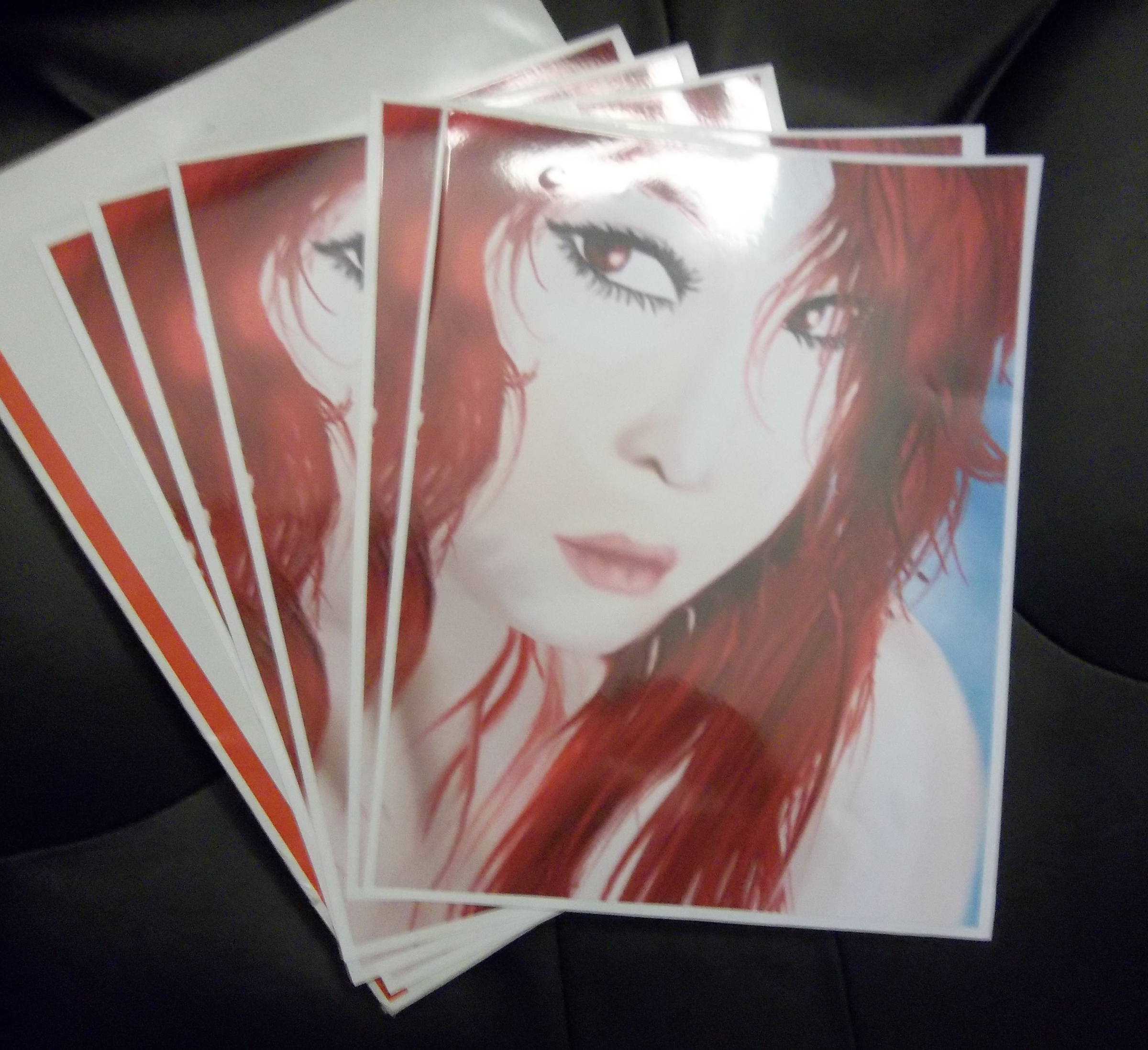 It's always so cool to see my own art come to life in one form or another!
Another great deal? They offer FREE shipping on orders of $25 or more! I'm a sucker for free shipping, what can I say?
I know that there is one thing for sure, if I need custom stickers made in the future for an event where I want to showcase my art or anything else… Sticker Hub is absolutely the way to go! I want to try out some of their heat transfers and use some of the kids art to make their own t-shirts and the same with some of my own art. Wouldn't that be something?
Sticker Hub is also on Facebook and Twitter, stop by and tell them hello sometime hmm?
Want to see other reviews of some awesome stickers received by Sticker Hub? Check out the Linkie below!

As a member of Outburst Media, I received this product from Sticker Hub in hopes of obtaining a review. All opinions are my own.