All of the mice are doing well, no one has suddenly passed on after Wuwu did the on Sunday. *sigh*
I don't have much to say today, so I am just going to post the last pictures of Wuwu face that I took.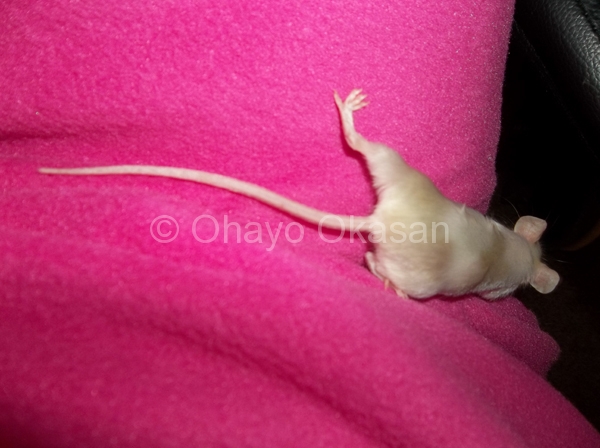 Even Luna loved my Slanket. She was white, but had a light tan kind of shine to her when the flash hit. It was interesting.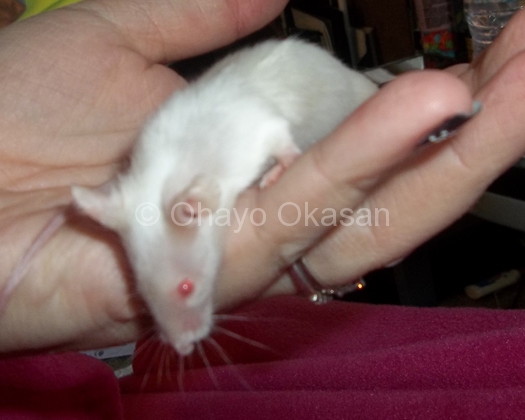 Well at least it was tan depending on HOW the light hit her, otherwise she just seemed to glow. Our Wuwu face. 🙁 I miss her so much.
Not much to put other than that, she was our beautiful shiny mouse and she's greatly missed.