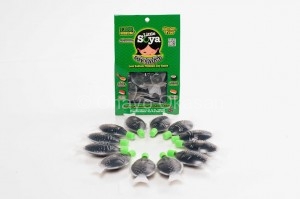 Little Soya soy sauce is a low sodium gluten free option for those who want soy sauce, but can't have gluten or want to lower their gluten intake.
It is MSG free and made from non-GMO ingredients making is a clean soy sauce that you don't have to stress over.
What's great about this sauce is that it comes in its own little fish containers that are perfect for Bento's or to control the amount you put on your food during dinner. You have no idea the number of times I struggled with trying to get soy sauce into little bottles for bento's when we were gluten free and just in general so I didn't have to buy small packets.
I used to curse under my breath about how they just needed to SELL it in little cute containers, and here my wish has been answered!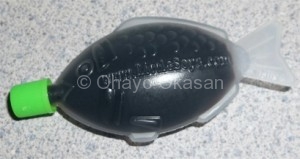 When I first tested these on the kids I had to wonder if they'd notice a difference over the other GF soy we used to use, or any difference to the standard lower sodium regular soy sauce that we'd been using.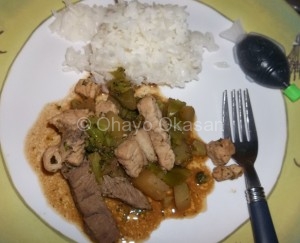 We had our Little Soya with beef and pork with broccoli and white rice with furikake (which isn't pictured in my picture, sorry!)
The verdict? The kids loved it! My test bag was used entirely and we're not on the second bag I've purchased from the local Safeway! In fact, I love it too and don't think I'll be using any other type of soy sauce any time in the near future.
The portions are perfect to make sure the kids don't want to just drink it (and it was indeed so good they just wanted to drink it!) and the addition of the lid means that if the kids only use half for a bento we can put them in the fridge and they can use the rest the next time. Perfect!
I would very highly like to recommend this soy sauce to those gluten-free and not gluten free! It's simply a wonderful option for soy sauce and great for on the go!
I received one or more of the products mentioned above for free using Tomoson.com. Regardless, I only recommend products or services I use personally and believe will be good for my readers.