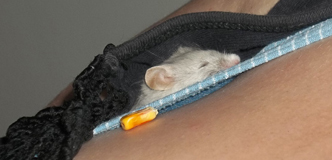 As I updated the About Us section, Xiki was meant to be Moka's roomie.. and then I learned that male fancy mice are agro… and that's bad. D:
Moka is older, he decided to go agro on Xiki's poor tail, at the base.. and when I read that even fixing him wouldn't likely change him… Xiki got an emergency temp home while I flew (aka got there as fast as  legally possible) to Walmart to get him his own home.
Xiki is now the bedroom pet of Kat and Sis.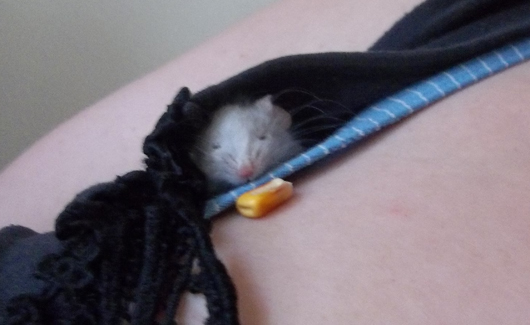 Xiki, btw is pronounced Shiki, X in Chinese is Sh, and we had a hard time coming up with four letter names that kept a K in the same spot as Suki, Moka, Pika, and Koko… so there we go.. Shiki. Even if I am trying to work past my brains desire to call him Xigi, which I have no idea why is even there.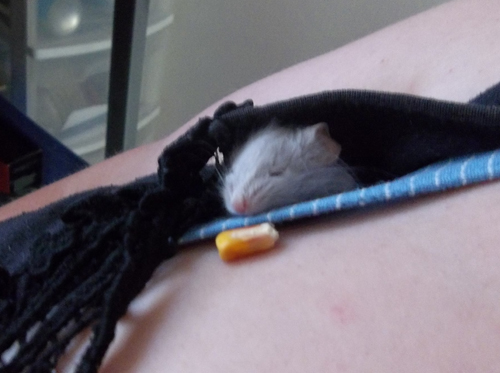 Xiki, as you can tell, is very affectionate and enjoys taking a nap on my chest. Yes, inside the top of my tank top, and over my bra. But he was so sleepy from his journey to our house from the pet shop… and after some time with a not so nice to him Moka.. that the poor little guy just tuckered out right on me.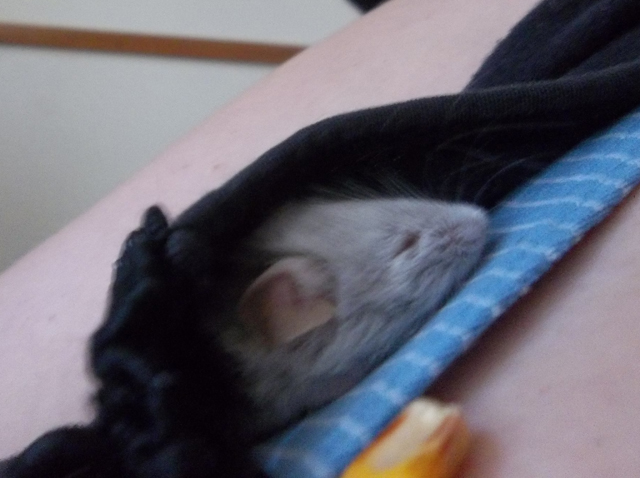 Super sleepy, but super cute!~! Xiki is silver and lovable!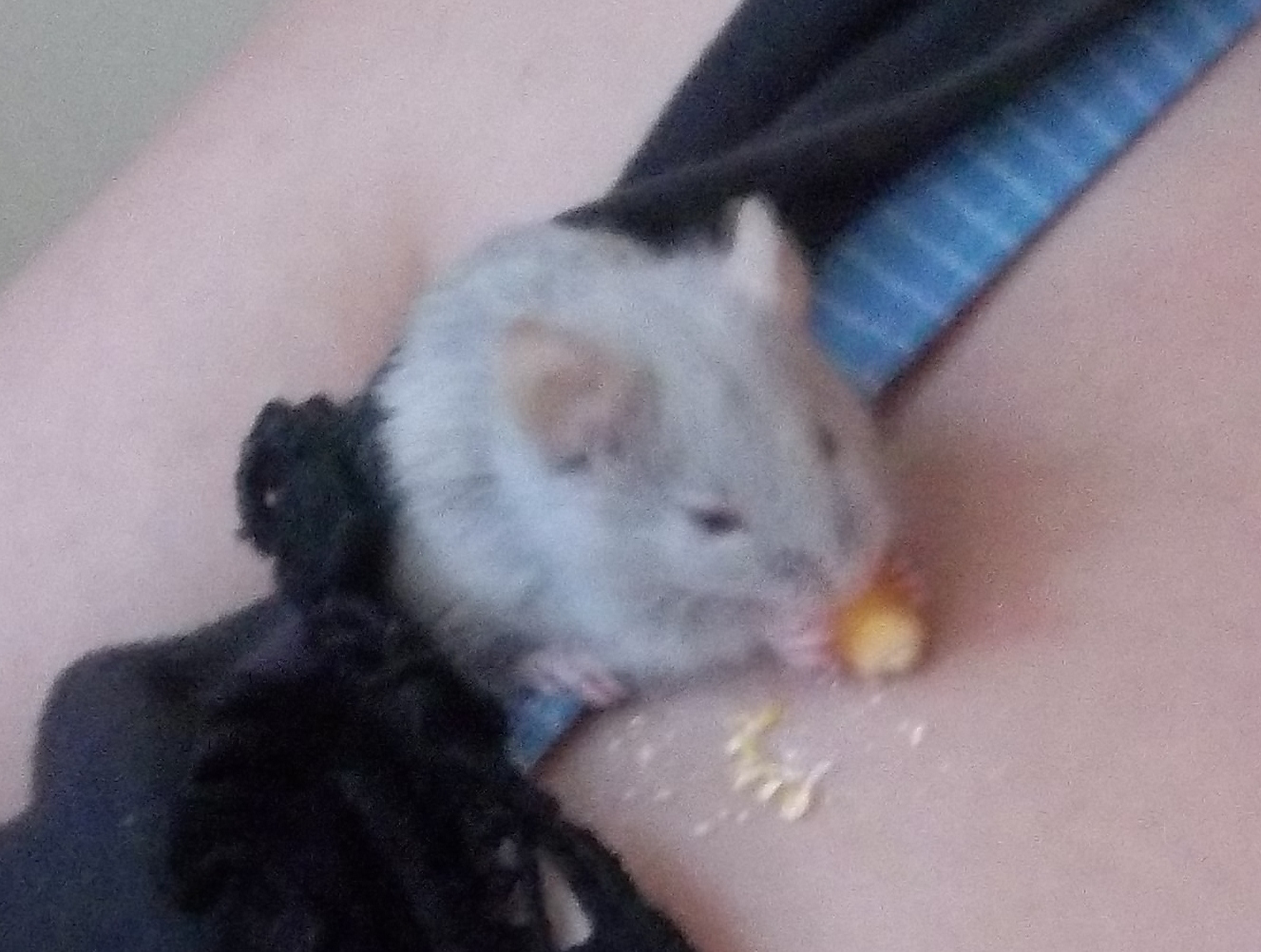 And then it was time for nom, a piece of dried corn from the bag of mouse food. The same one that'd been waiting for him before his 15ish minute nap. <3
Welcome to the family little Xiki!!