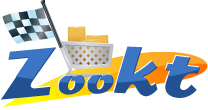 Online games and deal hunting is something that many people love to do! From facebook games to various other well played game sites, the internet has created a new group of 'casual' gamers. Zookt.com takes games to a new level by allowing users to play the games they enjoy, while competing to win products they want at great prices!
Each player who signs up for Zookt gets 100 Zooks right off the bat! Zooks it the form of currency that Zookt uses, and players use them to bid for items. These range from laptops, to iPads, sewing machines, vacuums, art supplies (like this easle), and other amazing deals!
"Play games to win deals, and have more fun shopping for the products you love. Those are the simple ideas behind Zookt," said Ahmad Chamseddine, founder and CEO of Zookt.
It's a simple concept really, and the discounts can go up to as much as 90% off of items that they're hunting for!
How Zookt Works
? Users go to Zookt.com to shop for the deal they want. They can choose from thousands
of new products in practically any category, including technology, electronics, apparel,
home goods and jewelry.
? Players then select one of three games to play – Bingo, Hearts or Random Color.
? Players pay a small entry fee to play for their deal.
How to Earn Free "Zooks"
Zookt offers many ways that users can earn virtual points or "Zooks," which can be applied to
entry fees:

? Referral Zooks – Anyone who shares Zookt with friends earns 30 Zooks and, if referred
friends play Zookt within a week, earn 2500 Zooks!
? Earned Zooks – For every game that players win or lose, they earn free Zooks to apply
to future entry fees for the items they want!
? Feedback Zooks – Players who provide feedback at the end of every game can earn 20
Zooks! Not a bad deal at all if you ask me.
I'm sure it's not too hard to guess which game at Zookt I am interested in playing hmmm? At least considering my previous post about games and things.
Bingo! Ohhh, the thrill of playing bingo for some prize (iPad ohhh I've wanted one for awhile! >.> Or even an Android tablet at this point! 😉 )
Actually, I'm waiting for a game of it right now! Yes, the chance to win 160 Zooks in order to put it towards something I want. But there are so many things I want that it will be difficult to choose.
Playing on Zookt is easy peasy! In fact, I had to pause in my writing to play my game of Bingo and left feedback! Sadly I lost, but hey. My chances were 1 in 16 here at Zookt compared to how badly they were before on my previous Bingo site!
Want to know a little more about Zookt? Watch their introduction video below~!
I look forward to seeing some of you on Zookt in the future!! Have fun! <3
disclaimer: I was compenstated to give my honest opinion over Zookt and to introduce it to my readers through a Karma Media campaign. Despite my compensation for this post the girls and I have been enjoying Bingo on Zookt immensely!