I had completely forgotten that I was approved to review this beautiful bouquet of flowers by From You Flowers dot com. They came after Squee's tragic passing and the passing of my dear from Tracy as well. They certainly did help to brighten up my day and my kitchen as well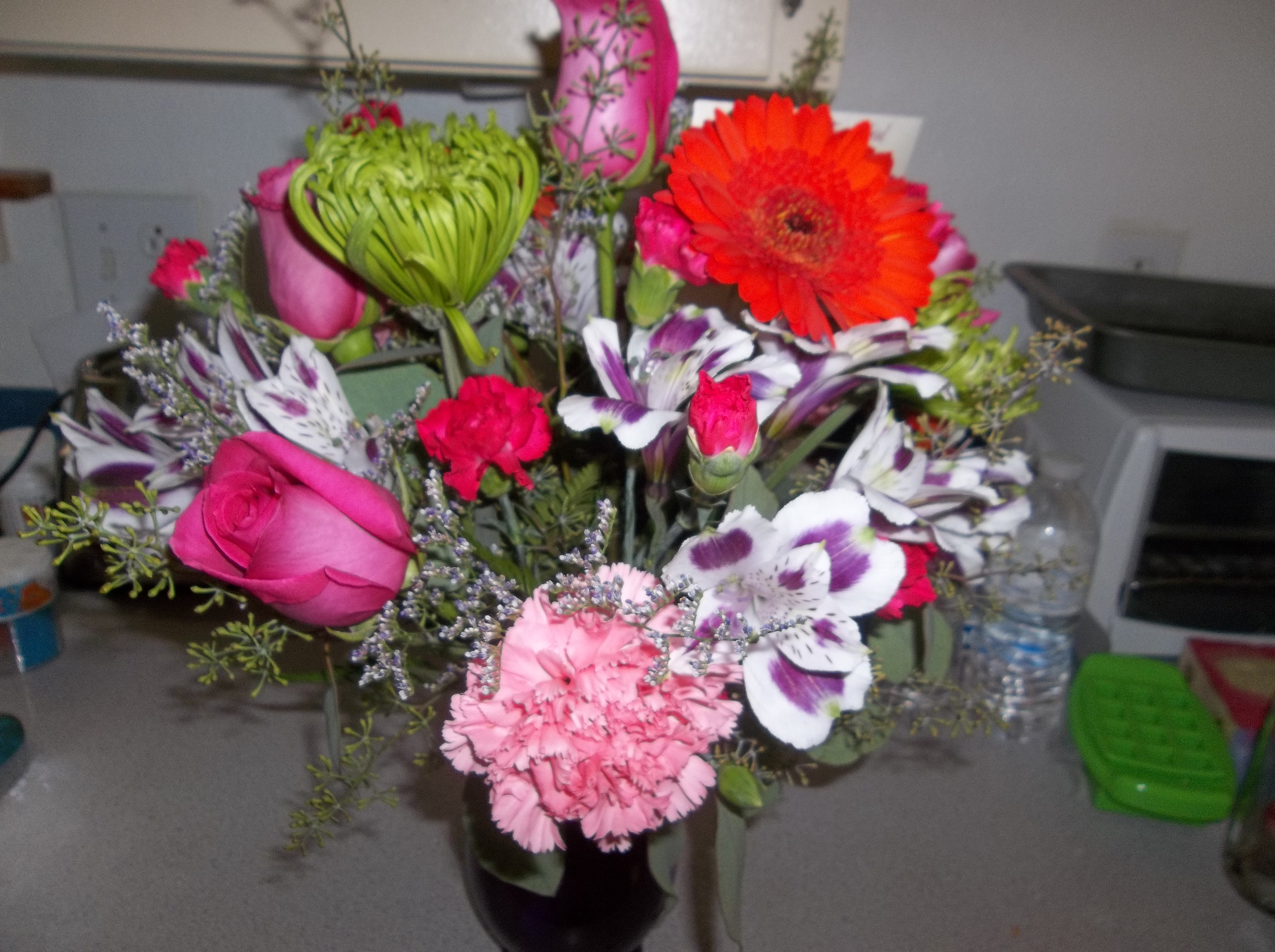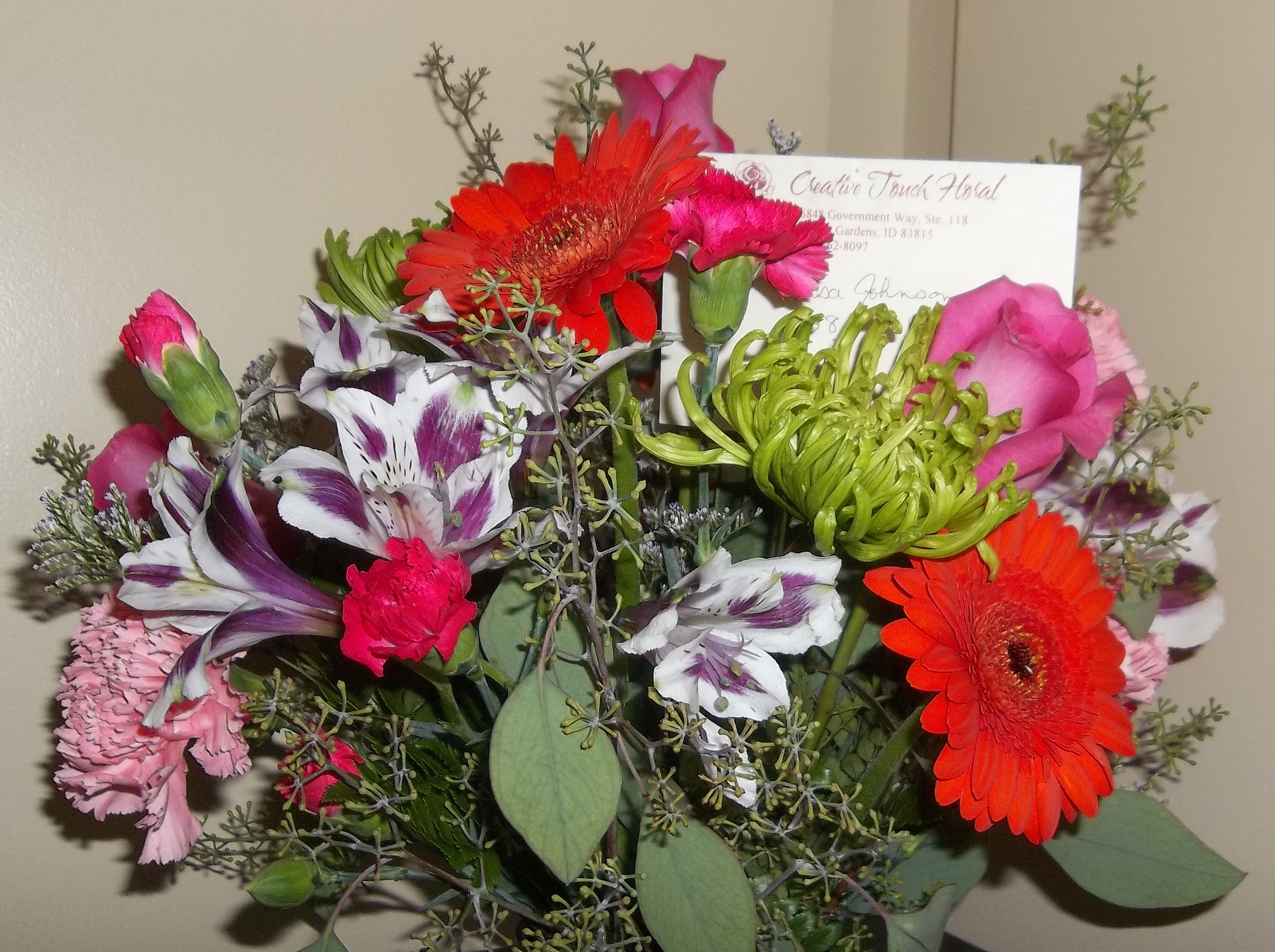 I am not the best flower photographer ever. I'm so sorry about that. These pictures really do not do my flowers justice at all.
I love them, and my ex even accused me of someone trying to 'outdo' him in the flowers he bought for Squee.
Geez. *eyeroll*
To the right here is the picture from Tomoson of what the flowers look like. They're beautiful, and yes I did even get the pictured purple vase! Yay!! I now have a pretty vase!! <3
Also, in my picture above you see  the flowers that are more red and in this picture they're orange? They really are orange. I just took awful photos I guess. :/  I think I should have photographed from a better angle or something.
I would take another picture now, but I can't. One reason is that it's been almost a week so the flowers aren't as beautiful as the day I got them (but they're still holding up fantastically!) but the main reason is that earlier this morning one of the cats decided they wanted to nom on the orange flowers and knocked everything over! D:
Thankfully the vase is fine and as are most of the beautiful flowers. But I don't feel right taking a picture of the after. 🙁
Right now, along with the giveaway I am able to hold for my readers of a special bouquet of flowers from From You Flowers, they are having a special Go For Gold Sweepstakes on their site! The customers have a chance to win a $100, $50, or $25 gift card for the site after entering!
Another great bonus for my readers is a 15% off the price of your purchase code, just use the code 01T in order to get your 15% off.
Now for the giveaway!!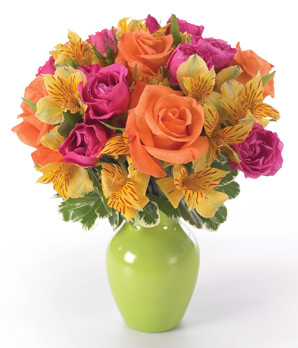 From you flowers will be sending the winner the beautiful bouquet of flowers above! This bouquet is named "A Day In the Sun" and is sure to brighten up your day, OR you can send the flowers to someone else in the US to brighten up THEIR day instead!
All you need to do in order to enter is fill out the rafflecopter form below!
Ganbatte ne!!
I received one or more of the products mentioned above for free using Tomoson.com. Regardless, I only recommend products or services I use personally and believe will be good for my readers.